louisa edwards &
louise buckley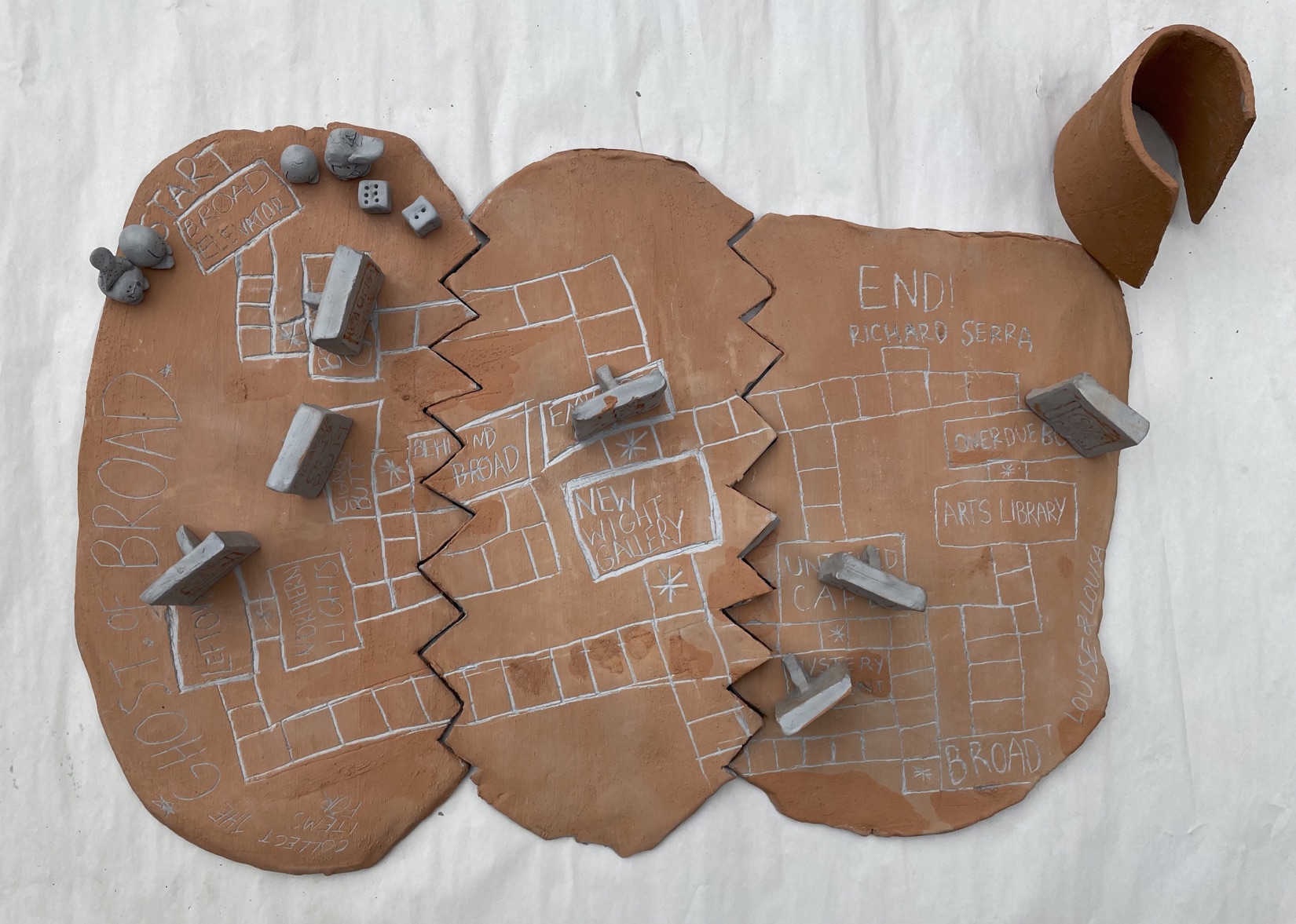 Ghost of Broad,
2020
unfired clay, 36 x 20 inches
artist statement
This clay board game is a remembrance to Broad, the UCLA Art Department building.

The object of the game is to restore the soul of Broad which has been left empty and abandoned due to the COVID-19 pandemic. This is done by collecting as many points as possible before any player
reaches the finish line (The Richard Serra replica) and the game is over.

Each object that is collected has a certain value; each player is responsible for tallying their points on the game score cards provided.

More of Louisa's work

︎︎
More of Louise's work ︎︎