sarah goldacker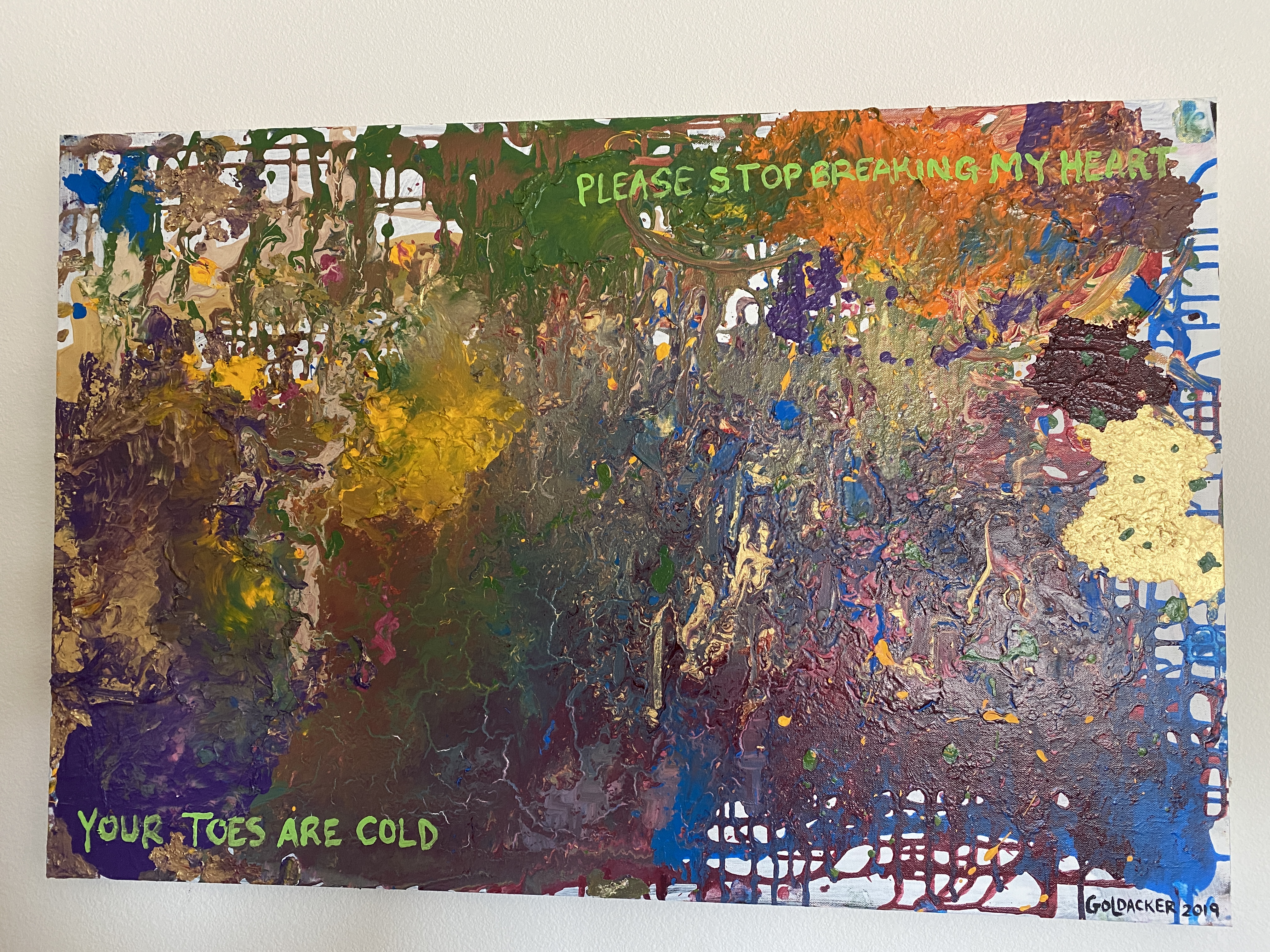 Ghosts,
2019
Acrylic on canvas, 21 x 33 inches
---
artist statement
(Trigger Warning: Mention of emotional abuse)


This was the first abstract piece I ever made. It was during a time that I was in a heavily emotionally abusive relationship, and I could never dig myself out of the hole I was in to even motivate myself to make work. Finally, when I had had enough of it, this was the first piece I made. I threw paint at the canvas, and essentially treated it as if it were the person I had been abused by. It came from a very raw place and was a way of me processing my grief, anger, and disgust.